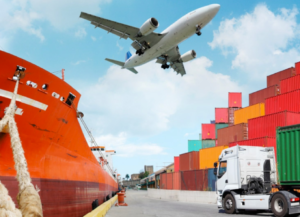 I. IMPORT CLEARANCE COMPLIANCE
Indonesian Customs Regulation requires the importer to have:
✓ A registered company
✓ A VALID IMPORT LICENSE
✓ Other related permits for certain items (if required)
II. IMPORT CLEARANCE PROSES
Customs declaration of import goods is done through EDI system
Import cargo may be assigned by customs to either GREEN or RED LANE. If red lane, customs will do inspection of goods.
III. DOCUMENTS REQUIRED FROM PORT OF ORIGIN
1. Original Bill of Lading / MAWB and HAWB
2. Original Invoice
3. Original Packing List
4. Related Certificate for certain items
It is advisable to have a complete set of import documents at least 2 days before the arrival of vessel to enable correction of documents, if required.
IV. DOCUMENTS REQUIRED FROM IMPORTER
1. PIB (Import Declaration Form0 or PIB BC 2.3
2. Import License Registration Number
3. Copy of Importers VAT form
4. Paid duties and tax form
5. Marine Cargo Insurance
6. Original Letter of Power of Attorney
7. Copy of Purchase Order / Proof of Remittance / Sales Contract
8. Related certificate for certain items (if required)
9. Relevant and valid permits for controlled items (if required)
Please note the requirement above may change from time to time
V. The Rate Structure of Import Handling Charge Consists of:
a. Air Cargo
b. Ocean Cargo (LCL)
c. Ocean Cargo (FCL)
Note: Charges from port authority, warehouse operator and etc. are still subject to VAT tax