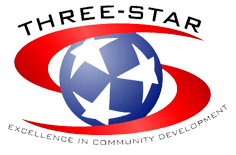 We have very diligent, aspirant, highly educated, well qualified, experenced and aggressive team who has comprehensive operation ability to serve so many various project of large enterprises for air, ocean, railway, land and storage, insurance etc. PT THREE STAR LOGISTICS can provide safe, professional, rapid and allround comprehensive logistics sevice all the time and gets so much fovorable comment from our clients.
today, our company has grown more integarted and bigger, more pro-active and innovative, more widely spread geographically. while maximizing the strategic adventeges of our global network coupied with local competence. PT THREE STARS LOGISTICS is ready to offer movement of goods which are pramlunt due to the rigidity of supply chain pipeline.
PT THREE STARS LOGISTICS, estabilished in 2003, is a comprshensive international frieght forwarder that engaded in international airfrieght, sea frieght and domistic storage, inland transportation and highly specialized in mining, gas and oil, heavy lift project cargo to and from indonesia. our head office is in jakarta and has his own branches in indonesia main seaport in airports so that we can handle any kind of cargos anywhere in indonesia. also we have good worldwide oversea network. now we are member of GPFN.